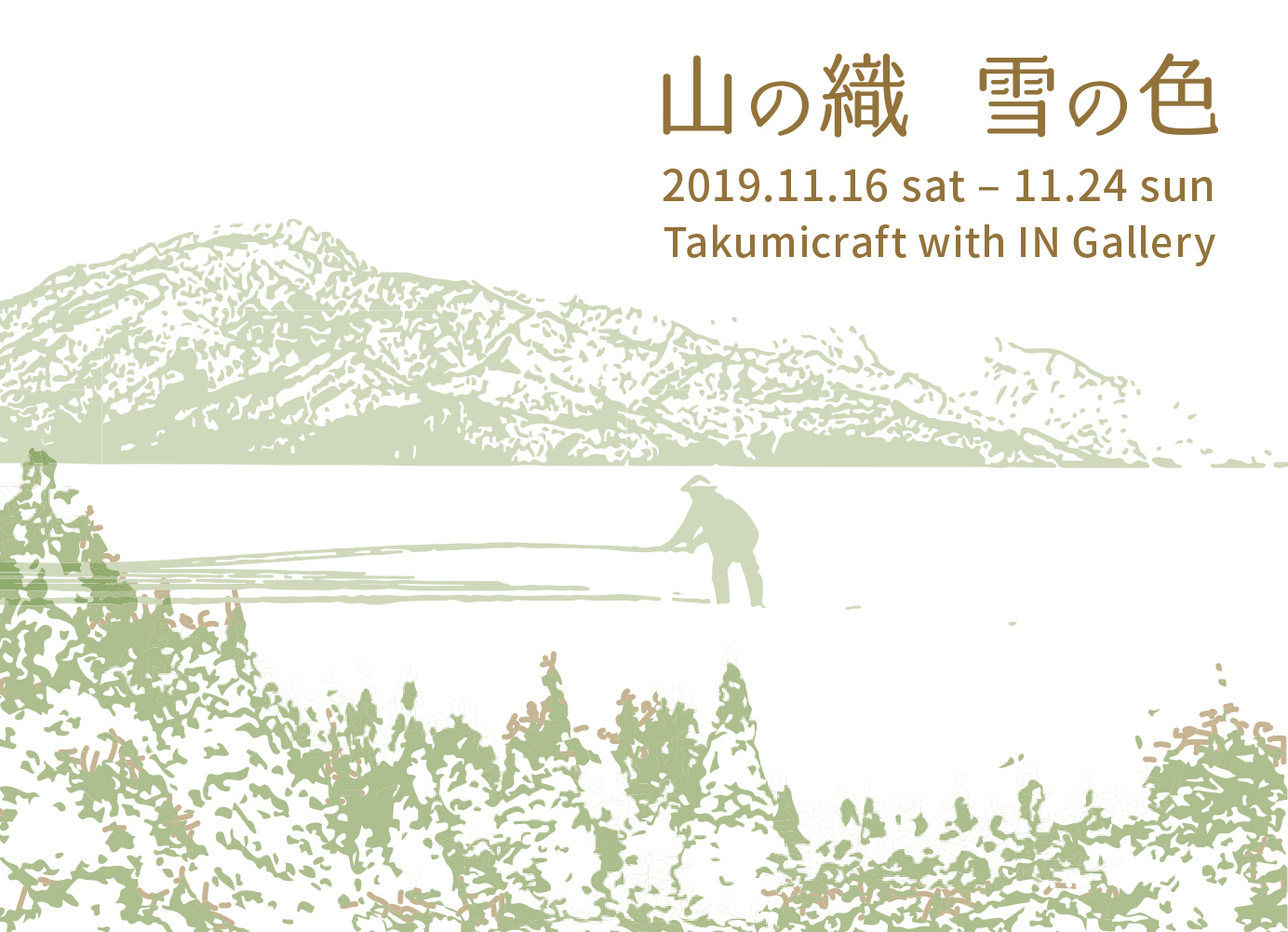 Weaving Mountain, Coloring Snow
「山の織 雪の色」Weaving Mountain, Coloring Snow
2019
Nov
16th
(Sat)

Nov
24th
(Sun)
Closed
Nov. 18th (Mon) & 19th (Tues)
OTHER EVENTS ▷


Gallery Hours
11:00 ~ 18:00
Closed
Tuesdays & Wednesdays
Rental Space

Space can be rented for exhibitions, workshops, seminars, etc.
Please confirm for open slots on the "Gallery Schedule Calendar" page.

Rental Fees

・

1 day (11:00〜18:00)

: 12,000yen

・

1hour

: 2,000yen

Loading and Unloading

・

You may install materials/artwork 1 day prior to 1st day of your rental period.


Loading hours 18:00〜20:00.

・

Unloading should be completed on last rental day before 18:30.

Supervision
Supervision of any and all materials/installation during exhibition is
renter's (exhibitor's) responsibility.